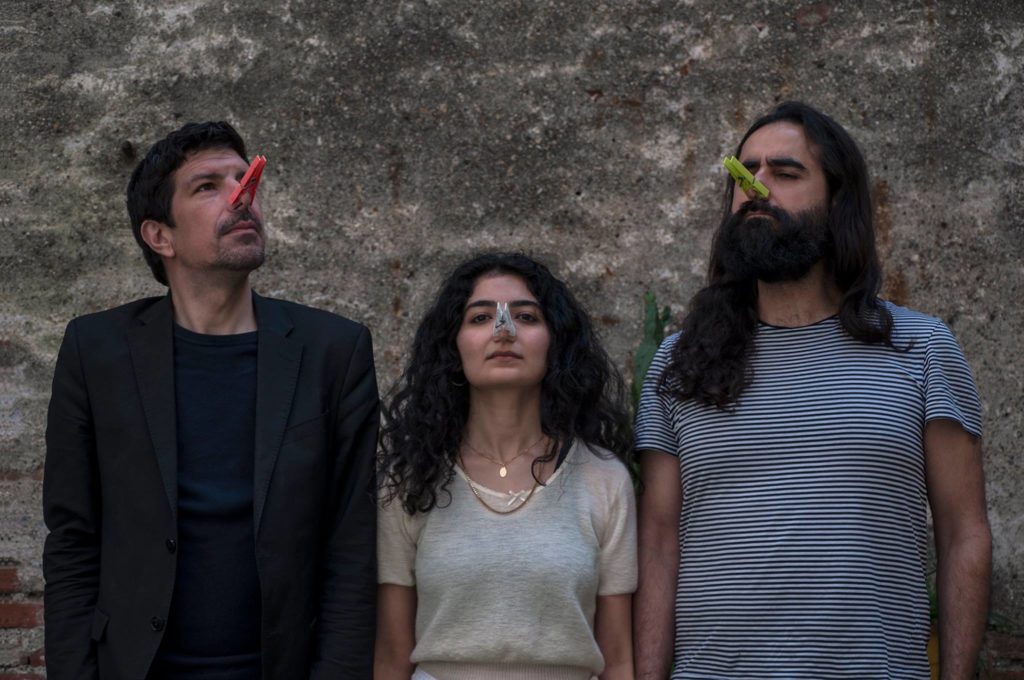 Rahman Hak-Hagir – PINOCCIO (2019)
A contemporary artistic reference on the integrity of politics and the decay of democracy."
#Milano, #Italy / #SPAZIONOUR | Viale Bligny 42
18th of April, 2019 | Part of the #serial
Concept & Art-Direction:
Rahman Hak-Hagir
Photography:
Rahman Hak-Hagir
Mahmoud Saleh Mohammadi
Performers:
Mojan Kavosh (UK/Iran)
Rahman Hak-Hagir (Austria/Afghanistan)
Mahmoud Saleh Mohammadi (Italy/Iran)
#Pinocchio is a fictional character and the protagonist of the children's novel 'The Adventures of Pinocchio' (1883) by Italian writer Carlo Collodi.
Pinocchio was carved by a woodcarver named Geppetto in a Tuscan village. He was created as a wooden puppet but he dreams of becoming a real boy. He is notably characterized for his frequent tendency to lie, which causes his nose to grow.
Pinocchio is a cultural icon. He is one of the most reimagined characters in children's literature. His story has been adapted into other media, notably the 1940 Disney film Pinocchio.
His characterization varies across interpretations, but several aspects are consistent across all adaptations: Pinocchio is a #puppet; Pinocchio's maker is Geppetto; and Pinocchio's #nose grows when he #lies.
In the original tale, Collodi describes him as a "rascal," "imp," "scapegrace," "disgrace," "ragamuffin," and "confirmed rogue," with even his father, carpenter Geppetto, referring to him as a "wretched boy." Upon being born, Pinocchio immediately laughs derisively in his creator's face, whereupon he steals the old man's wig.
Pinocchio's bad behavior, rather than being charming or endearing, is meant to serve as a warning. Collodi originally intended the story, which was first published in 1881, to be a tragedy. It concluded with the puppet's execution. Pinocchio's enemies, the Fox and the Cat, bind his arms, pass a noose around his throat, and hang him from the branch of an oak tree: "A tempestuous northerly wind began to blow and roar angrily, and it beat the poor puppet from side to side, making him swing violently, like the clatter of a bell ringing for a wedding. And the swinging gave him atrocious spasms…His breath failed him and he could say no more. He shut his eyes, opened his mouth, stretched his legs, gave a long shudder, and hung stiff and insensible."
www.spazionour.com
www.mahmoudsalehmohammadi.com
www.rahmanhakhagir.com