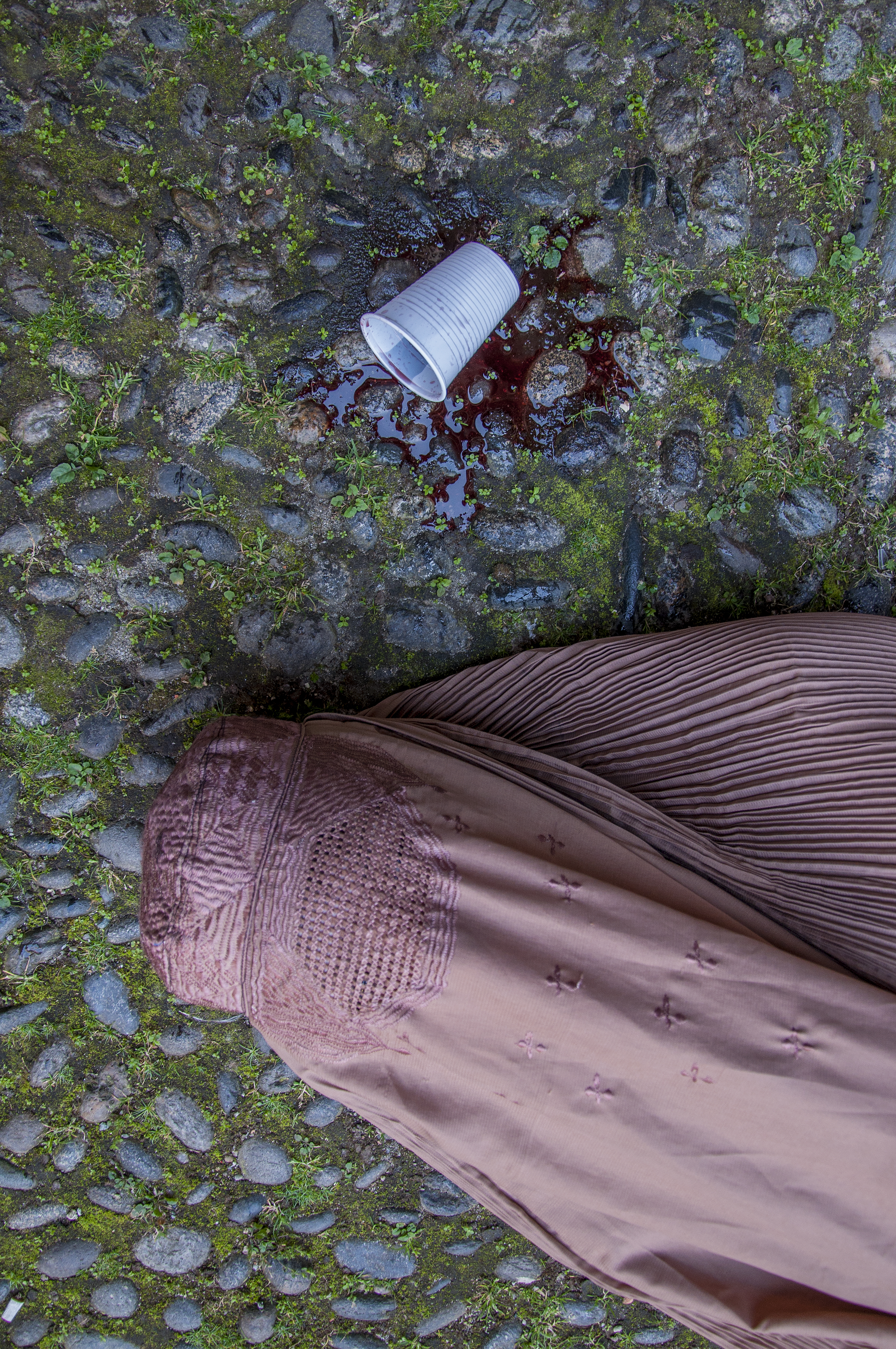 Schierlingsbecher ist die Bezeichnung für den Becher, in dem sich in der Antike ein Getränk aus dem Saft des Gefleckten Schierlings befand, das bei Hinrichtungen und freiwilligen Selbsttötungen zur Vergiftung verwendet wurde. Der Verurteilte leerte den Becher und führte damit selbst seinen Tod herbei. Mit dem Begriff "Schierlingsbecher" wird hauptsächlich die Hinrichtung des Sokrates 399 v. Chr. verbunden.
In the ancient world Schierlingsbecher (Hemlock Cup) was the name for a cup containing the juice of Poison hemlock. It was used for executions and suicides. The condemned emptied the cup, and caused his own death. The term Schierlingsbecher mainly refers on the execution of Socrates 399 BC. In greek its called kōneion (κώνειον).
– WIKI
Limited (3+2AP), numbered, dates, signed and artist certified photo print on alu dubond, 80 x 120 cm
Photography:
Rahman HAK-HAGIR
Date / Location:
June 2015, Milan Italy
Accademia di belle arti di Brera
Auf trockenem Boden,
aus dem Schatten,
entfaltest du Blüten.
Fingergleich, rekelt
ihre Eitelkeit ins Licht,
wiegen scheinbar unbeteiligt,
öffnen Kelche,
gefüllt mit giftiger Häme.