Rahman Hak-Hagir, Lena Catalina Stan –
Süßholzraspeln (Licoricerasping)
Video-Performance, 2016 | HD | 11:30 min.
Süßholzraspeln (Licoricerasping) – german saying
flirting; flattering; to make exaggerated compliments
Die Wurzel des Süßholzes galt vor 2.000 Jahren als Durstlöscher und als Mittel gegen Geschwüre. Moderne Nachweisverfahren ergaben, dass der Wirkstoff (Glycyrrhizinsäure) menschlichen Hormonen ähnelt, die sowohl die Heilung von Geschwüren als auch die Wasserausscheidung regulieren.
Süßholzraspeln (umgangssprachlich: jemandem in auffallender Weise schmeicheln, schöntun; unter Anlehnung auf das früher übliche Gewinnen von Süßstoffen durch Zerreiben von Süßholz).
Concept & Art Direction: Rahman Hak-Hagir
Performers: Lena Catalina Stan, Rahman Hak-Hagir
21th Feb. 2016 / Vienna, Austria
LENA CATALINA STAN is a romanian born (26. 5. 1985), austrian based performance artist, conceptual photographer and floral architect. Her work focusses on integrative installations and public interventions – investigating life itself and its artificial and original nature.
THE OTHER SOCIETY is an INTERNATIONAL ARTIST COLLECTIVE as much as an expanding ARTISTIC UTOPIA that sends out clues and messages to the real world – to prosper.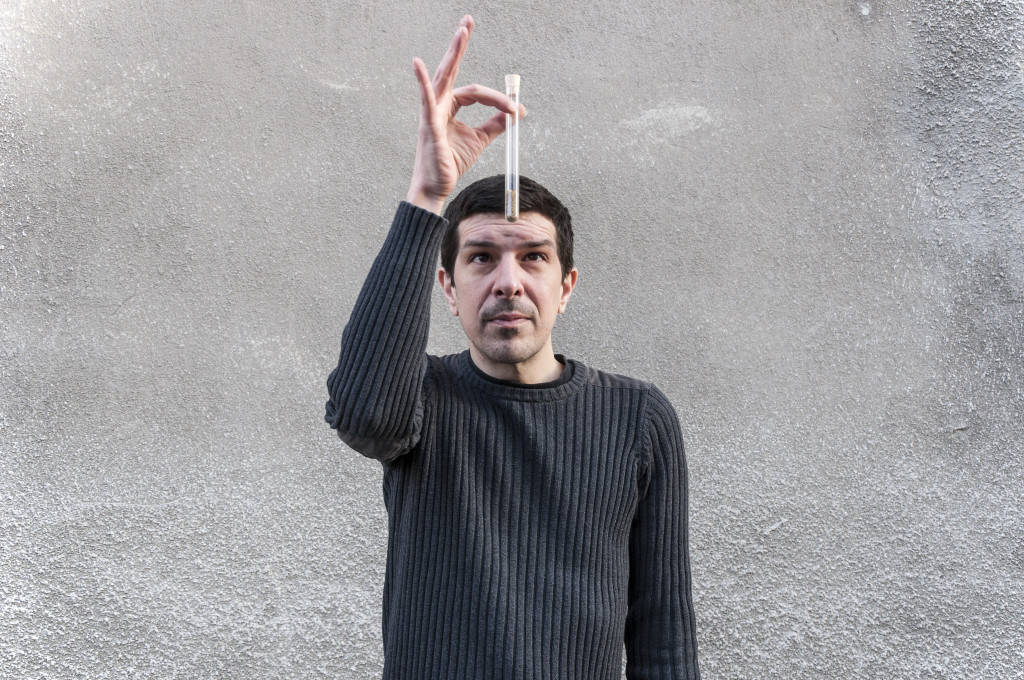 Rahman Hak-Hagir, Lena Catalina Stan –
Süßholzraspeln (Licoricerasping)
Limited (7+2AP) video stills, signed, numbered, dated and certified
photo print on alu dubond, 60 x 45 cm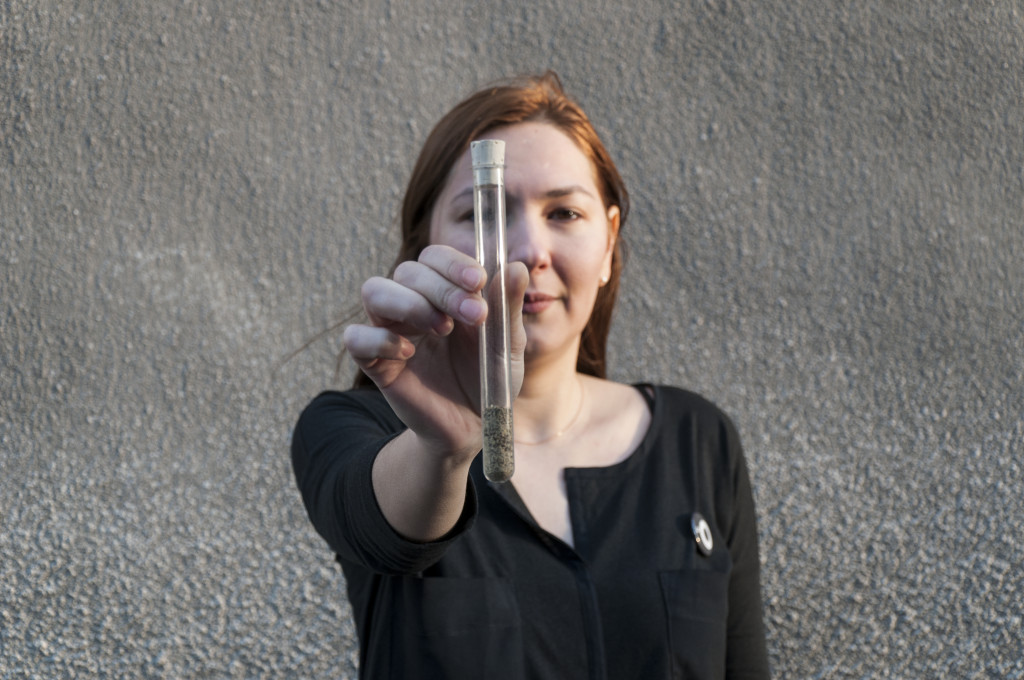 Lena Catalina Stan, Rahman Hak-Hagir –
30g Süßholz, Hand-rasped by the Artists (2016)
12 Eprouvettes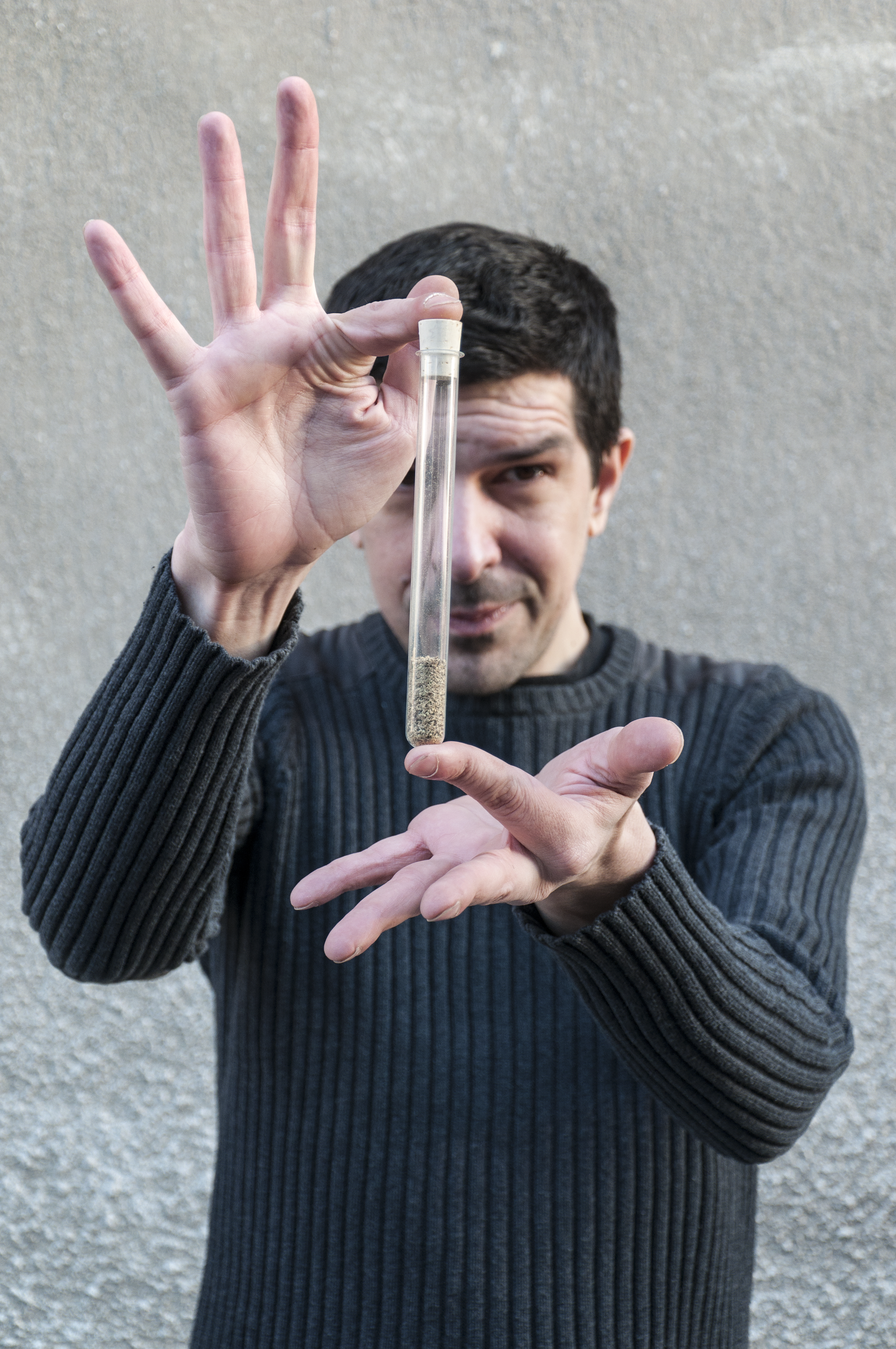 Lena Catalina Stan, Rahman Hak-Hagir –
30g Süßholz, Hand-rasped by the Artists (2016)
12 Eprouvettes